Hi everybody!
After a few years living in my van full-time, it's time for my current window covers to be replaced. Seems like a small thing but I move them around 2 times per day so I'd love them to be more efficient. They are put up every night and taken down most days, then usually shoved behind my drivers seat. Originally, I hand-sewed insulated window covers. Their exterior material is canvas and they are filled with two layers of reflectix. You can see a few photos below from when I first made them back in 2016…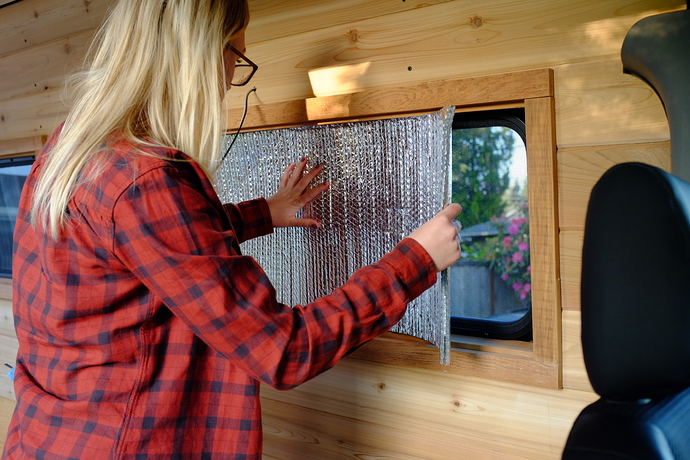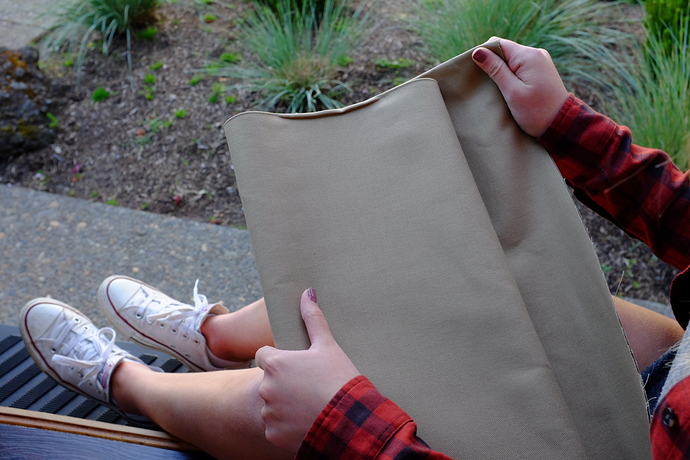 Because they are just stuffed tightly into the window frame/as they have worn over time, they no longer stay up on their own and usually require having something leaned against them. Not the end of the world but I have a lot of windows (4) so this can get annoying very fast…
Wondering what is most recommended. Magnets? Velcro? Snaps? Curtains? I'd like something that will last longer this time around. I have 3 slider windows and 1 t-vent window (pictured below), and I just want to make sure that light isn't leaking through the sides. I stealth fairly regularly and am a solo female traveler so maintaining privacy is an absolute must for me.
Recommendations on your most preferred form of window covers would be very appreciated! Thank you all!