Hi!
I have never seen anyone use wall mounted toilet in a camper van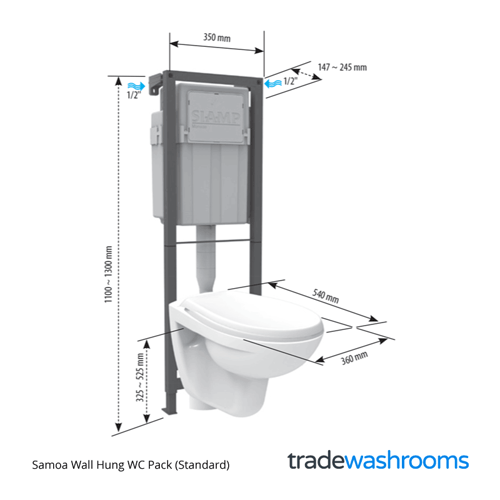 I plan to route the plumbing straight to the black water tank which can be emptied by a 3" "gate".
The toilet uses only 0.6L / 0.15 gallons of water per flush so I don't see a problem there.
The black water tank needs to be vented outside - am I correct? I plan to rise the toilet floor and mount the black water tank under the floor.
Is there anything else I have to consider?