Hi everyone! My name is Angela, few months ago me and my bf looked for a way to temporarily exchange our van in Spain for one in California for this summer (because it was too expensive to rent one there or take ours by boat). We finally managed through forums with a girl from San Francisco, but it was hard since there wasn't a website that would allow camper swaps between countries. So, we decided to create a website ourselves, completely free, non-profit, swapmyvan, (check it on google) to travel in this way.
We are so happy because in one month there are already more than 150 registered vans from 27 different countries and we continue growing! It is a completely free website to travel overseas!
If you want to join, register your van, and be welcome to the swapmyvan community! It takes two minutes!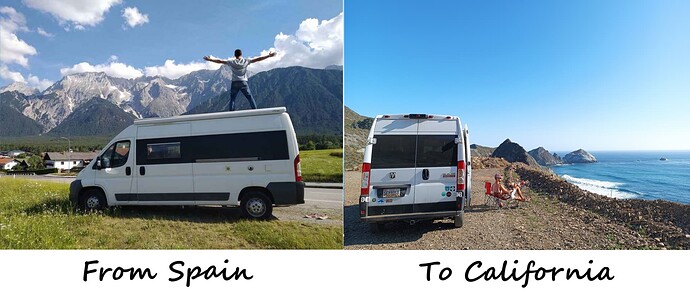 Here some pics of our swap (The peougeot is ours and The Ram is the Californian).