Note for admin: I didn't see a way to post on marketplace, sorry!
Hi fellow nomads

,
My buddy T is looking for a new owner. We have been cruising around South America for the last 4 months. I have to move on but T wants to do it again
I cant put links here but if you reach out, i will send you more photos.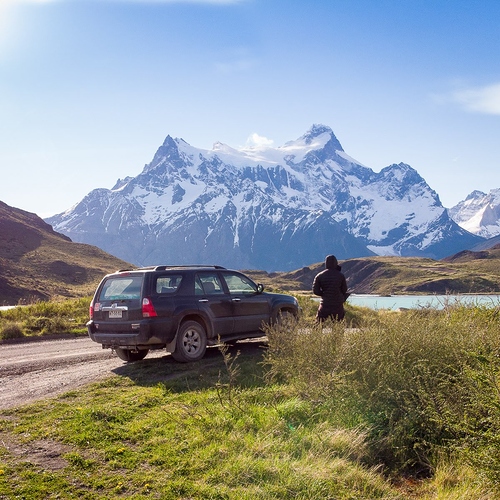 T and I looking at Torres Del Paine
---
T's full name is Toyota 4Runner SR5 4.0 Automatic
T is Grey Metallic, was born in 2007, and has about 175,000km
Gets you around 10km/l depends on how heavy your foot is (About 550km/tank).
Electric windows, doors, even the back-window (important if your partner has the morning breath)
New radio, USB, Bluetooth and Plug-in
Roof-rack (adjustable)
Reserve wheel and tools to change
12/110w electric convertor to charge your computer.
Bonus equipment:
2x Mattress
2x Sleepmattress (for under the mattress, more comfortable)
2x Sleepingbag (also good for cold temperatures -8)
1x Outdoortent (all-seasons - 2 persons)
1x Summertent (Perfect for warm nights - 2 persons)
2x Extra blanket
2x camping chair
2x Small seat
1x Solarshower 40L
1x Watertank 20L
1x Gas jerrycan 20L
1x Fishing rod
1x Gas coocker
1x Gasburner for gasbottle
1x Grill-iron for BBQ
1x Saucepan (small and big)
1x cookingpan
1x cookingpan (can used by campfire)
Cutlery for 4 persons + meatknife
2x tupperware box
3x Plastic box
1x Rope
1x campingsail (strong)
1x pair of running shoes size 11.5 (may need wash)
Contact me on whatsapp at +421 908 461 001
PRICE is 8,500 USD