Hi everyone here's my brand new Dacia Dokker!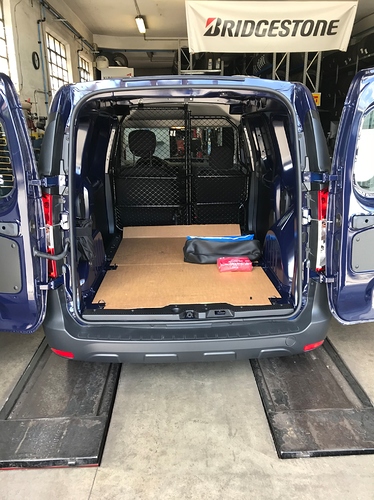 I just bought it for my garage as I own a tyre shop, but I'd like to use it for some short weekends out of surfing or, maybe one day, for a proper road trip.
I don't want to make something permanet but some kind of a "get ready" pack, as I have to use it also at work and I can't put a kitchen or stuff like that on it.
My idea was to put wooden or rubber panels on it and prepare some hooks to fix the board and a small bed.
The right half of the divisory cage could be removed and the passenger seat as well.
Does anyone have any suggestion or idea to work on my van?
thanks