There are a million ways to make couches into beds and the best way is very much dependent on your situation.
We went with the VW Rock and Roll Hinge because of the ease of use and the large amount of accessible storage the design provides.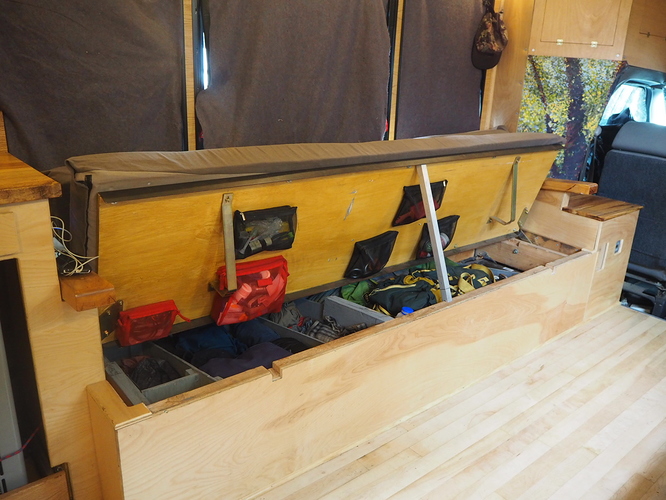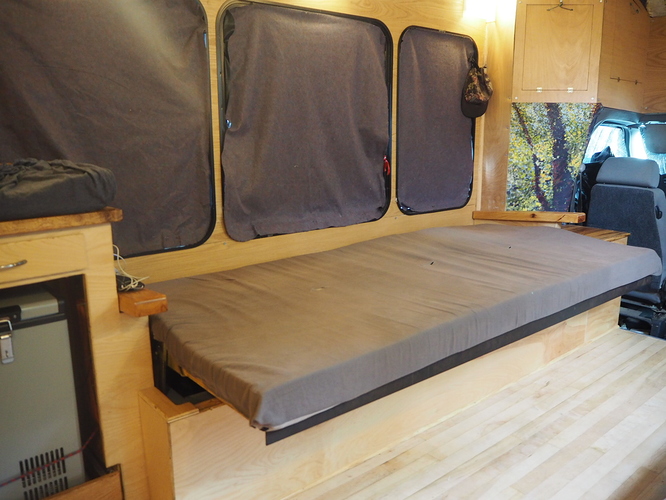 Pro's:
It works for both a double fold (our application shown above) or a triple fold (classic application shown below).
They go from bed to couch and back again in under 30 seconds (Frequent Stops IG).
Cons:
The plywood requires some extra support when making a long span over 48". We used 1" by 2" angle iron along the edge.
We are currently working on a second build that uses another system and we would love to hear what other bed systems people have had success with.**
Cheers,
The Frequent Stops Crew