Hey y'all. I'm going to start converting an NV200 into an obnoxiously casual weekender family camper. After all my plotting and researching, a key component for such a small space is the rear bench. Has to be safe enough for my two small kids and slide out of the way. I've seen the Reimo Rock N' Roll benches, but I've been trying to find something a little more multi functional, like this awesome Gordon Miller build: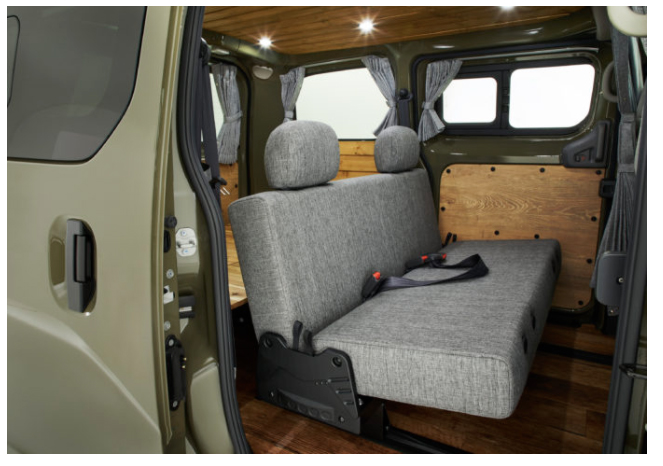 Sadly, I think these are only offered in Europe/Japan. It slides forward and can be reversed so you can sit on either side, but also folds down flat. Any ideas on where to find something remotely similar?
Any help is very much appreciated. Cheers!
Erik