Hey, I'm Brandon, or Blue! I live in the Okanagan region of BC, Canada, and I've been toying with the idea of a van conversion for a few months and just acquired a 1988 Ford E350 Club Wagon XL.
She came with the rear seats already removed, and there was a makeshift "floor" (plywood) in the rear.
My plan is to turn it into a fully functional (almost livable) 4x4 camper van with sort of a "futurustic" look to it- I'd love to keep the overall aesthetic of the late 80's but have modern upgrades to things to enhance driving and camping quality (lights, entertainment system, etc)
This is how she looked when I brought her home: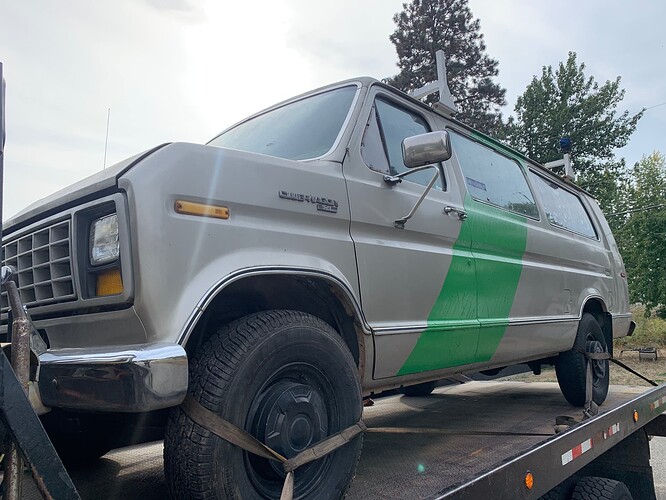 Anyway, nice to meet y'all and hope you'll enjoy my journey as much as I do, as I create my dream camper van!