I have luxury fully equiped leather seats for sale, The seats are fitted with seat belts, recliners, rear table trays, beautiful. I am selling these seats to start my van project. £500 per double set. 07949217777 can suply images on whatts app. These seats are normally £1000 per double set, can sell for half price, as i need to raise £10000 to have my van done for my children.
Thank you for reading, hope many camper van project enthusiast are interested.
These seats are absolutely beautiful perfect.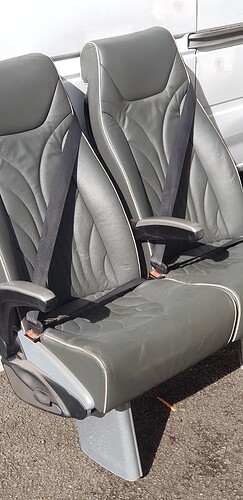 X3 off white leather.
X20 Grey leather.
X20 black leather.
I have more images via, whatts app. As i can only post 1 image here.