Hi there!
New van builders here. My boyfriend and I bought a 2022 Ram Promaster 3500 159 EXT cab Van.
We are trying to go about building the van and it occurred to me that there might be weight distribution issues.
We plan to have 8 lithium batteries on one side, and fresh water tank on the other with weight hopefully coming from the added bench seats.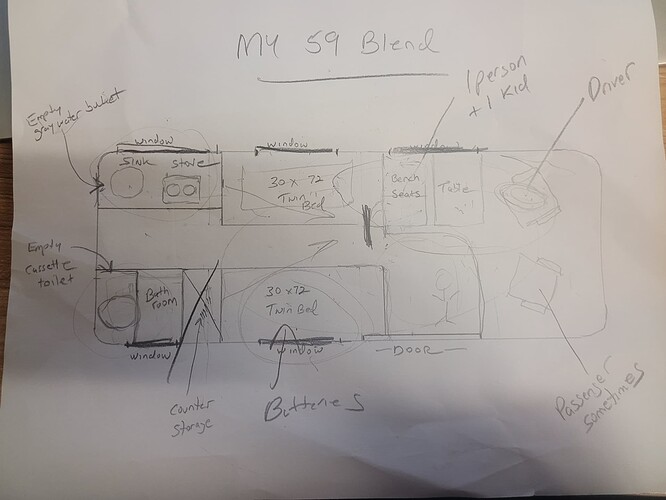 Let me know what you think of this sketch of what we want.
Be honest. Is this practical? What could potentially go wrong or be an annoyance with this build?
Any and all advice is appreciated.