Hi everyone! My partner and I are working on converting our Renault Trafic into a campervan. We just installed our Maxpeedingrods diesel heater and now we're having second thoughts about our exhaust pipe and have a few questions that some of you may be able to help with…
We made use of this hole in the chassis/frame of the van to pass the exhaust through. Is this okay? Is it going to get too hot and have any negative effect on the metal it's very close to and touching in places?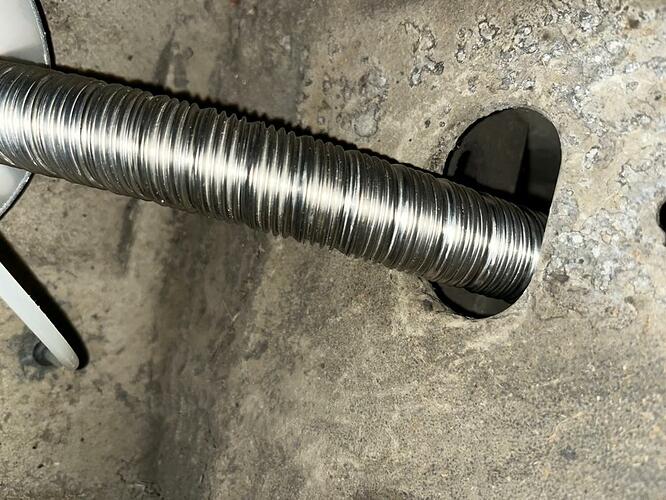 I'm pretty sure we need to insulate the entire exhaust on top of any recommendations you make based on the above. I gather ceramic fibre insulation is the best approach and would be grateful for recommendations on brand or type for this application.

If we have to re-route the entire damned thing, do you have any thoughts on how we can do that safely? We know we shouldn't make tight bends in the exhaust or have it travel up again after going down to avoid moisture build-up, but we seem to have very limited options under the van.
Thanks so much in advance for any help you folks can give!