Good day,
I am a photographer by passion and a marketing geek by profession. I take a day or two for photography when traveling for work to speak at conferences, but after renting an SUV to camp in for a week on one such trip to Las Vegas, I was hooked.
The rig I chose was based on the idea that I wanted to have something I could drive pretty much anywhere, any time of year. I wanted to spend more time near the the areas I wanted to shoot, even remote areas like White Pocket AZ (which I did this year), and still look like just another parked vehicle.
Valley of the Gods
Since I've had it, I've done a 20 day 5800 mile and 12 day trips out West, and numerous smaller in the Midwest. It's a 2005 Z71 Suburban 4x4 w/ 240k miles. I've taken out all the rear seats and built a platform for sleeping and storage. The platform can by in with 2nd row seats via a hinge if needed. I added a second AGM battery with isolator, which is enough to charge camera equipment and my laptop. I insulated, including cutouts for all rear windows so I can pop them in and out easily, which doubles for privacy.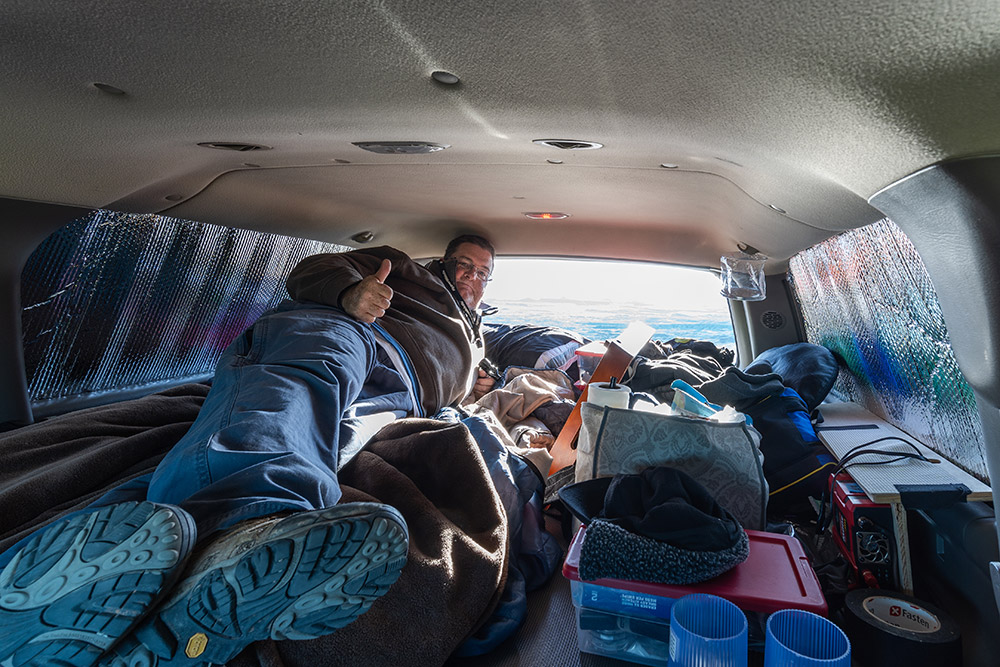 I look forward to learning more from and sharing with you all.
You can see photography from my travels over on Instagram. https://www.instagram.com/kevinmullett/