To get a TOILET!!!
This just came in the mail and I'm giddy as a school girl!!!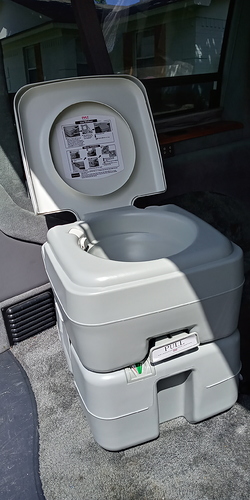 It has a 5 gallon waste tank
3 gal fresh water. A special spout to minimize messes. Big square bottom so it wont tip. And it was only a hundred bucks!!
I can finally get rid og my luggable loo!!