Hello everyone! Some general stuff about me is that I love to knit, play video games, pet cats, make things to donate to charity, blog, and explore.
In highschool I had dreamed of living in a converted VW van, but I could never afford one. Currently living with the hubby and trying to save enough money for a boat. Not sure what make yet.
I've been to Germany, Scotland, and live in the US.!
Edited to add a picture of my cat because I talk about him a lot. (Hopefully I did it right)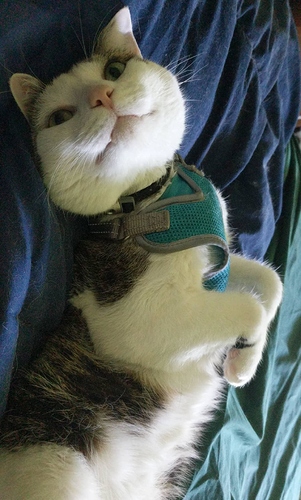 https://www.instagram.com/p/BhkNjZmlyTS/?utm_source=ig_share_sheet&igshid=105ouon07mxia