Hello Everyone!
Because it is my duty to cook delicious food while camping, that's why I always in search of easy recipes and going to share a few of them with you.
French Toast - If you are thinking, I am going with some complicated recipes, then you are wrong. It is easy to make french toast in breakfast for campers. Mainly, your kids will love it, and it would need only a few ingredients like bread, milk, eggs and sugar.
Grilled Corn - Honestly speaking, I am not a lover of corns, but it gives a yummy taste while camping. Yes, to make grilled corn while camping, you only need some black pepper, salt and butter and grill it on a grill grate. However, it is good to use a reliable grill grate from here to avoid corn burn. It will not only full your stomach but also easy on your budget.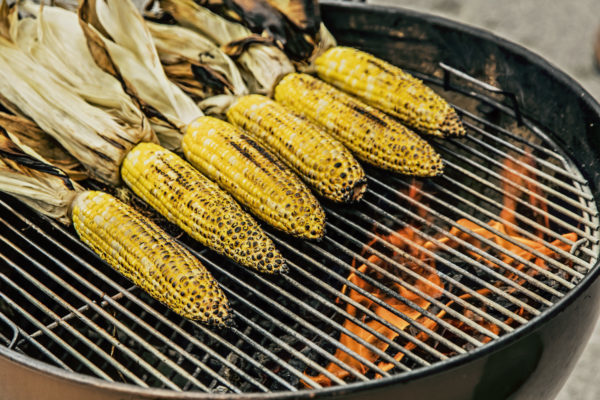 Grilled Chicken - As a meat lover, I would have to say, I can't live without meat, especially when it is about camping. If you have small ice bank, then keep marinated chicken with you and grill it anywhere. Better to use foil paper to grill chicken because usually if you are not expert at cooking, then you can overcook it. You can also see some tasty grilled chicken recipes here.
Creamy Potato, Beans and Onion Salad - Actually, I read a recipe about potato salad only but on the last trip when I add boiled beans and crispy onions with boiled potatoes, then the taste was awesome. You can also add mayonnaise with sweet cream and salt to enhance the taste.
Steaks - First of all, I want to clarify, I never cooked steaks while camping because it's the job of my husband (in my opinion

). That's why he makes steaks each time. Actually, I am terrible at making steaks. However, if you are as weak at steaking as I, then see this recipe. Yes, I am also trying to improve my steak cooking and grilling skills because what will happen if I go camping without my husband. Secondly, steak is a yum recipe with 3-4 ingredients.
Dried Fruit Bits - If feel lazy to cook all the time while camping then doesn't get to take dried fruit bits with you. In this regard, just crushed almonds, dates and other dried fruits of your choice and toast them. After toasting, you can cook them with honey and freeze them. Now, you can wrap them into a wax paper after cutting and can take with you anywhere. They don't need baking or cooking.
All in all, I provided my recently search quick campfire recipes, and now, I would like to listen to more quick recipes from your end.