Hello,
First post and first conversion for this rookie. Never worked with electricity before. Looking for help proofreading and editing my custom solar wiring diagram.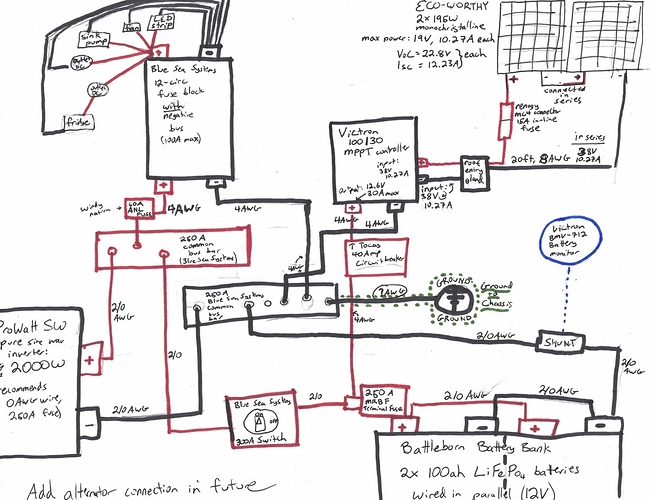 Open to critiques and suggestions of wire sizes, components, connections, etc
I don't understand grounding. Can I ground just once from the negative bus bar as shown? What size wire do I need to ground from the bus? Is it even necessary?
And is it easy to add an alternator connection after my build?
Thanks for your help!!