I'm selling my rust free Chevy Astro AWD.
Greetings & Welcome!
A whole lot more info would help. Where are you, how much, what shape is it in, mileage, year, cargo or passenger, etc. etc.
Maybe a link to an ad if you have one up somewhere. Pictures?
Cheers!
---
"Everything should be made as simple as possible." ~ Einstein
1995 one previous owner model with original two tone paint and grey suede 7 seater interior
216k miles and counting
Lifted with 7 inches kit from journeys of road
Toyo A/T 32" tires on Procomp 16" wheels
New front axles
New Delco alternator
New electro fans
New full A/C system
New Bilstein shocks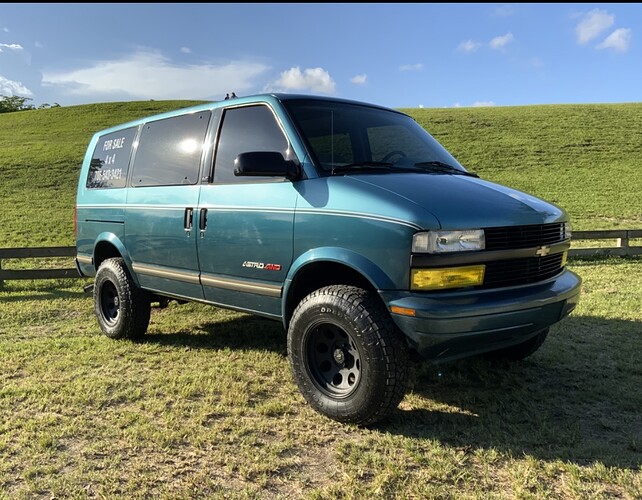 Third seat row included
Yo, this still for sale?
If so where are you based?
Yeah, one simple question. How much?
The car is still available for sale and I'm in Wyoming
I'm asking for $12,000 for the Chevy
12k for a ~20 year old van with over 200k miles is just coconuts. I don't care what the market says. KBB puts this at about $3500 in excellent condition.