Hello Community,
This is Filippo, from Italy, digital nomad, and Lin, from China, traditional medicine practitioner.
After many adventures with our loyal VW Joker T3 across Europe and Africa, we have moved to China where we are ready to embark on our first van conversion.
(I am allowed to post only one picture, so here they are together)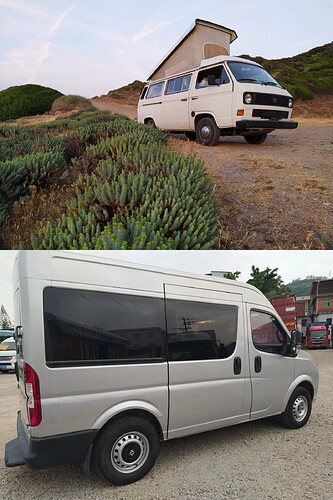 We found a compact van with windows on all sides as we were used to VW's natural brightness. It's a Chinese brand but looks quite solid and well maintained. The engine is a Nissan 2.5 TDI which is rated China-5 (the equivalent of Euro-5). Her name is CarmenCina.
We've had quite some issues while planning to adapt to Chiense regulations for camper vans as they are not so popular here. By law, no modifications are allowed to the structure, but we'll have to stretch the rules a bit to create a decent living space (at the very least, we'll have to cut the roof to install a fan).
I am not bad at DIY and I like woodwork and electrical stuff though my knowledge is limited. Which is why I will humbly ask for more expert advice in this forum.

Safe travels to everyone!