I have a Sprinter that comes with a metal floor in perfect condition and I'd really rather not drill holes into it. I have done some research and wood and metal can be bonded together using a strong Acrylate or Two-Polymer bonding adhesive.
What I have now are wooden boxes that will hold slide in/out containers for drawers and storage. See pictures. I am going to glue and nail the wooden bed piece (which is heavy 5/8" plywood) to the top of the wooden boxes. It's a pretty snug fit right now - but I'd rather avoid a catastrophe during a drive…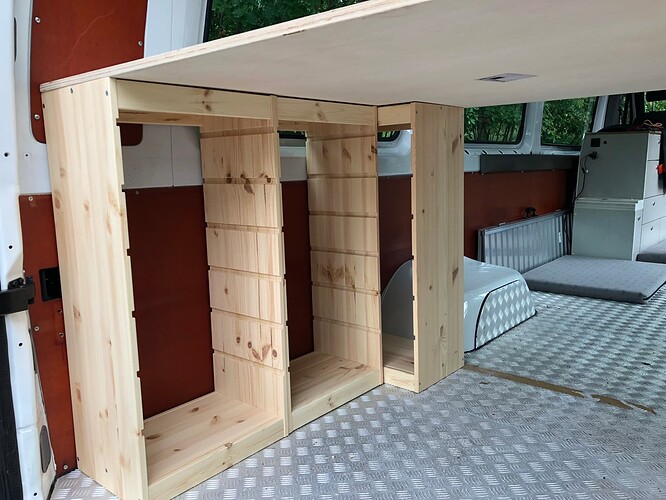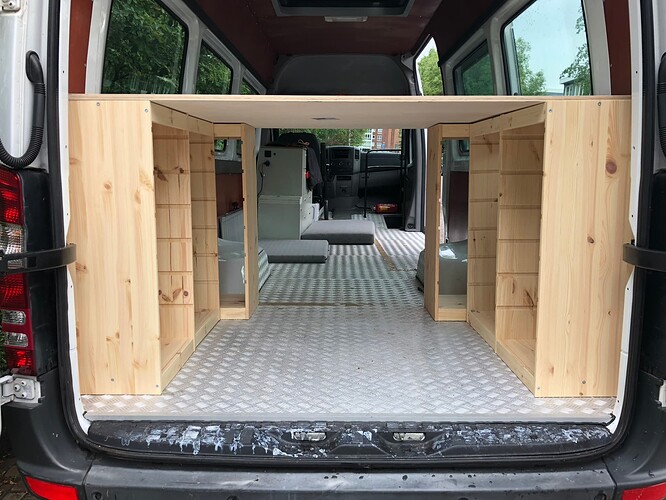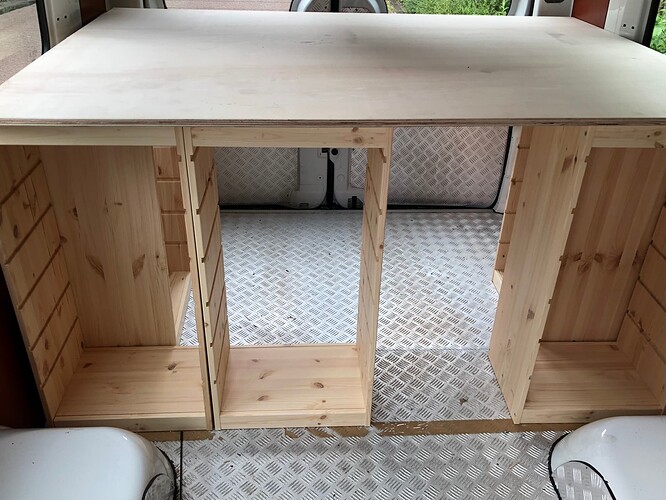 Anyone have other ideas about how this bed structure should be/could be secured to avoid slippage?
Thanks in advance -
CBear