Hello Everyone!
My name is Nate and this is my 1972 Dodge Xplorer. She's 46 years old, not an inch of rust on her, almost 20 feet long, and runs great. [96,000 miles]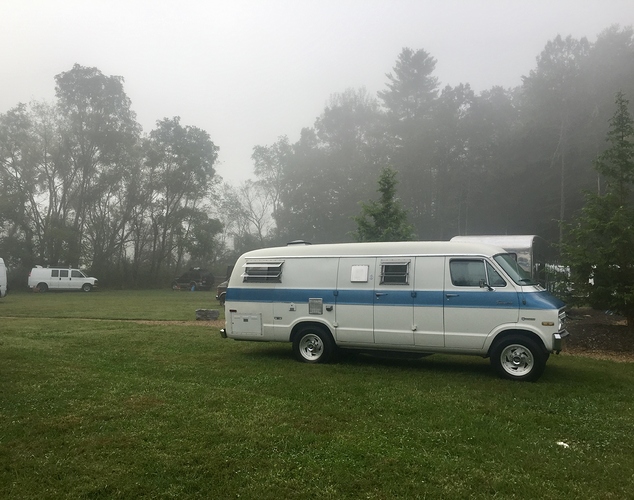 I've (almost) completely gutted the inside. I put in some bamboo flooring, insulated one interior panel, installed a roof vent, got a tune up, remedied all the roof leaks, and I'm currently working on the bed area/storage underneath. That being said, I still have a lot of questions and concerns. Here's a short list:
Can she make it to the West Coast (I live in NC), also - how much would that trip cost?
Which solar panels are right for me? The top is fiberglass, so I can't mount too much to it.
Is crowdfunding/sponsorship a viable option?
Where do I find some damn turn signal lenses that aren't 100 bucks a piece?!
At what point do I stop thinking about it and just start driving?
I'm very confident in my construction/woodworking ability, but I'm sure I will have questions about electrical and plumbing when I get there.
Do you guys have any questions for me?
Cheers,
Nate