I just bought a van and it came with a 1500 watt inverter that was professionally installed has an isolator a second battery huge cables that run up to a 200 amp fuse and then to the battery. If I get a refrigerator should I get an AC refrigerator or a 12 volt DC refrigerator?
Here is the description of the inverter and the part number:
SFL-15N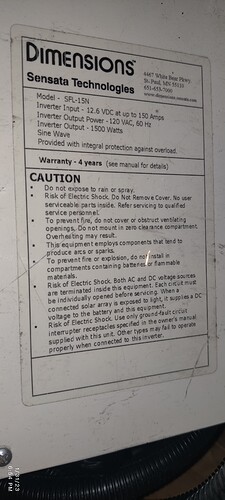 The N Series Inverter is a low frequency, pure sine wave inverter line made for handling loads in work and utility trucks. The series is available from 400 watts to 5600 watts and in 12, 24, or 48 VDC models, giving you choices to fit your needs.
The N Series Inverters utilize an iron-core transformer that can handle the frequent power surges associated with industrial-grade tools, pumps, heaters, and motors.